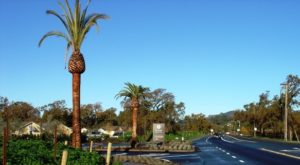 Adobe Associates, Inc. is proud to serve our clients with  Civil Engineering services in Calistoga. Our company was founded over thirty years ago, and we have grown into a trusted Civil Engineering firm by providing excellent customer service, and by learning and evolving with industry changes.
Our extensive and varied background makes us the perfect choice for siting, constructing, restoring, and upgrading wineries. If you are in need of any Civil Engineering services in Calistoga for a winery, let us demonstrate to you what we have to offer. There are many different elements that must be considered when designing or altering a winery. The first is the grapes themselves – and civil engineering can help maximize your harvest while minimizing water usage through careful grading. The production buildings and tasting rooms have unique design and infrastructure needs. We will work together with key stakeholders to carry out a great design.
A gallery of some of our varied and successful winery projects can be viewed on our website. The services that our Civil Engineering firm have performed for wineries include land surveying, property transfer services, grading and drainage plans, frontage improvements (including connections to existing roadways and utilities), construction administration, soil testing, process wastewater management, design development, stormwater management, and management and protection of natural site resources.
Our Civil Engineering office is located just half an hour from Calistoga at 1220 North Dutton Avenue in Santa Rosa, California. Contact us today to discuss your winery project needs, or to request a proposal for any other civil engineering services. Our experience and customer service are second to none; we are sure if you become one of our valued clients you will be satisfied.
Calistoga clients include Peter Michael Winery, Solage Resort and Spa, Roman Spa, and numerous other commercial projects and private residences. Our knowledge of local codes and zoning and our relationship with the City of Calistoga Planning and Building Department, along with our civil engineering experience, combine to help you reach a successful project goal.
Ready to Discuss your Project?