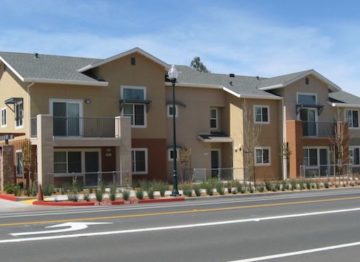 Creating plans for developing a plot of land is not easy. It takes the right mix of creativity and ingenuity with the ability to see the big picture and execute it. Often, competing forces can create so many roadblocks that land planning projects eventually fail to pencil out.
Lean on Our Expertise
Amid all of these challenges, it's nice to have a civil engineering partner who understands the development process from start to finish and how to overcome potential roadblocks. Since 1982, Adobe Associates has been helping its clients to realize the potential of their land through land development.
Achieve the Right Balance
We've got the right mix of skills and experience you need to balance environmental, community, individual, economic and regulatory needs. Getting all of these diverse factors working together is what we do best. We combine technical expertise and creativity with our years of experience to maximize the value of your land development project.
We Guide Your Project through the Regulatory Process
You'll find we are honest and timely in our communications. We work with you to find the most practical way to build your land development project and present it to the local agencies. Over the years we've developed strong relationships with the local authorities so that we can make the regulatory process as smooth and pain-free as possible.