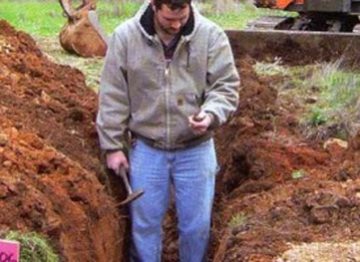 Adobe Associates, Inc. is a leading firm in wastewater management with 40 years of experience in septic system design and process wastewater treatment in Sonoma, Napa, and Marin County. Whether your property is residential or commercial (ex. winery, creamery, hotel, school, restaurant, etc.), our team will be able to help assess your parcel's septic capacity and prepare a septic design to best fulfill your wastewater and process wastewater needs.
Our wastewater department has experience working with both developed and undeveloped lots; whether you're looking to expand your existing septic system to allow for more disposal capacity, need to repair or replace an existing septic system, or need to start fresh to develop a parcel, Adobe Associates has the knowledge and expertise to handle any situation.
Adobe Associates Provides a Thorough Project Scope
At the start of a new project, our wastewater team will provide you with an accurate estimate of your project's budget. A service agreement will be sent with an explanation of each service and an approximate fee based on the time and materials required to complete each task. With this contract being provided upfront, there will be no surprises when your bill arrives.
Knowledge of County & State Regulations
Wastewater and septic design is still a developing field, new rules and regulations are continually being added to Sonoma, Napa, and Marin County's sewage disposal system manuals. It is part of our team's practice to stay informed about the latest changes so they can help you as efficiently and effectively as possible. Their knowledge also includes regulations at the state level so they can assist with your public water system and winery waste discharge needs.
Take Advantage of our Wastewater Division's Expertise
Our wastewater engineering department provides the initial site evaluations, including findings reports, pre-perc tests, perc tests, groundwater tests, and more to determine your site's septic system potential. Once the necessary soils information is gathered, our team will help you determine the type of septic system that will best suit your needs.