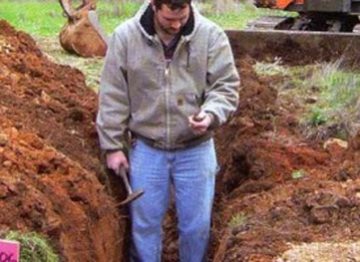 The ability to effectively handle wastewater can significantly impact the viability and cost of your project. Adobe Associates, Inc. is recognized as the top wastewater firm in the area. Our experience and expertise with wastewater enable us to see site opportunities others miss and thereby maximizing the value of your project.
Get a Thorough Project Scope
Not only are we experts in wastewater, we know how it impacts your entire project. Unlike other firms that give you a partial picture of your project, we provide you with a thorough up-front project scope. With our expertise, we can help to identify potential project challenges before they happen and thus save you valuable time and money.
We Guide your Project through the Regulatory Puzzle
Wastewater management is a challenging environment of ever-changing rules and regulations. That's why we stay on top of all developments while maintaining meaningful relationships with the agencies. We know who to talk to, what they need, and why they need it.
Take Advantage of our Wastewater Expertise
Our wastewater engineering division provides the initial site evaluations for the potential of in-ground wastewater systems, designs of in-ground wastewater systems (septic systems), pre-treatment systems, and package treatment systems for small and large development projects.
For sites that do not have public sewer or water facilities available for site development, it is essential to be able to determine the site's ability to serve the proposed development. Our engineers evaluate a site and soils potential for on-site wastewater disposal.
We do this work for private property owners, wineries, developers, real estate professionals, and public agencies.