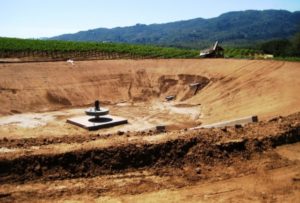 Do you need Wastewater Services in Sonoma County? Whether you're upgrading a personal system in your private home or need full system design to accommodate the construction of a new building, the team at Adobe has the integrity, respect, quality, and teamwork that you want to see in a firm you're working with. We have the vision to assess how the disposal of wastewater can affect an entire building, project, or piece of land, and we have the momentum to help you get it fixed. We'll help you navigate the ever-changing rules and regulations surrounding the construction of wastewater management systems to ensure that your property is up to code, and our designs will be specific to enhancing the individual viability and cost of your project. Our firm can help you keep prices down, and our full-scope assessment of your project will prove to be invaluable in the design and building process of your wastewater system in Sonoma County.
We serve many kinds of businesses with our expertise, from private property owners to wineries to public agencies. A team of Adobe engineers, all enthusiastic to make your project a smooth and efficient process, will provide the initial property inspection to prepare for installation of a wastewater disposal system. We'll also supply groundwater testing and a detailed analysis of soil samples to ensure that your system is not having any negative ecological impact. Our grading and drainage plans provide an effective and comprehensive solution for both sanitary wastewater and sewage disposal through sewers or septic systems. We'll save you time and money with our full-scale analysis of project influence and the foresight to predict potential obstacles so preparations can be made to avoid them. No matter the size or scope of your system design needs, Adobe Associates is the civil engineering firm to see for professional and knowledgeable realization of your building projects through innovative wastewater disposal design. So many clients, from government agencies to private landowners, have sought the advice and service of Adobe Associates, Inc. when their projects require long-term plans for disposal of wastewater in Sonoma County. After working with us, your success will only prove that we're the civil engineers who truly have your back.
Ready to Discuss your Project?