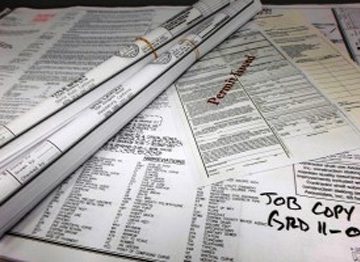 Permitting Challenges
The permit process can often be complicated and confusing with a myriad of rules depending on the agencies involved. An improperly handled permitting process can significantly increase the cost and delays on a project.
A Smoother Process with Adobe
At Adobe Associates, we've built up excellent relationships with all of the local agencies. We know what they need and why they need it. These relationships have served our clients well over the years. It's enabled our permit expediters to make this often arduous process smoother and have fewer hassles.
Get a Full Scope Up-Front
Understanding the permitting process up-front can significantly improve the development of a project. With our experience, we can help you to know which permits are required and why.
We Guide your Permit through the Process
During the project, we can prepare the permit applications and direct the project through the permit process until it is issued. Also, we will help you with project revisions which may potentially impact permits.
Agencies We Have Worked With
County of Sonoma, City of Santa Rosa, City of Cotati, City of Healdsburg, City of Calistoga, California State Department of Fish and Wildlife, County of Marin Public Works, County of Napa, Caltrans, City of Rohnert Park, City of Petaluma
From first-time project owners to seasoned development veterans, we can help simplify the often tricky and puzzling permitting process.