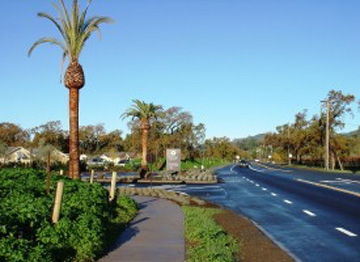 To maximize the value of your project, you need to take advantage of opportunities and avoid potential pitfalls. That's not always easy on civil engineering projects that can often get hit with costly delays, project downtime, and re-work not to mention guiding the project through the maze of regulations.
Experience and Expertise Make a Big Difference on your Bottom Line
Given all of these project challenges, you need civil engineers who have the knowledge and expertise to help you seize opportunities and avoid complications. You'll find that we combine rock-solid civil engineering with the little things that make a significant impact on your bottom line.
We start right from project inception helping you to weigh various project options, and with our years of experience, we can set a vision that enables you to reach your goals.
We Help You See Potential Issues Up-Front
With our depth of expertise in multiple project types, we can give you a thorough assessment and proposal up-front when you need it most. You'll see potential problem areas before they arise, saving you valuable time and money.
Get Answers Fast
During the project, our civil engineers are proactive and responsive. We know that downtime and re-work means added cost, so we go above and beyond to ensure we help to keep your project on track. We are experienced problem-solvers who work with your project team to create the best possible solutions.
We Help Smooth Out the Frustrating Regulatory Process
All development civil engineering projects face an increasing set of local laws and requirements. Since 1982, Adobe Associates, Inc. has built positive relationships with local agencies throughout Northern California, giving us the experience to help guide your project through the approval process. We know what's needed, when, and why, so we can make it as smooth as possible.
We're with you every step of the way to the final piece of the project. Your complete satisfaction is the key to our ongoing success.