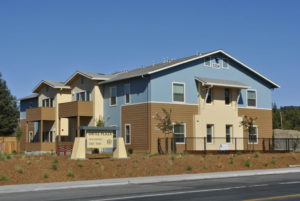 Are you in need of expert and friendly Civil Engineering services in Santa Rosa? Adobe Associates, Inc. was founded as a land surveying enterprise in 1982. Over the years, we have grown into a trusted full-service Civil Engineering, Land Surveying, and Wastewater Engineering Firm serving all of Northern California.
A building site might seem to have all the potential in the world when, but what's under the ground can make or break your project. Any property needs to be thoroughly inspected prior to transfer or development. Our professional Civil Engineering services are the foundation of any successful project in Santa Rosa. Without the proper soils to rest on and adequate utilities, the most sophisticated building would be worthless. When embarking on a major construction, renovation, or expansion projects, make sure you have the most reliable information and professional advice possible. Adobe Associates, Inc. considers our clients our partners as well as our customers. Your success is our success.
We have extensive experience in residential projects, not just commercial ones. Our residential projects have ranged from top-notch single-family residences to large multi-unit apartment buildings. Regardless of the size of your project and the challenges associated with it, the full range of civil engineering services offered by our firm will guide you towards success at every step of the process. Every project brings challenges with it; choose a firm that is dedicated to finding solutions.
Commercial projects in Santa Rosa include Kaiser Medical Office Buildings 4 and 5, Stony Point Plaza Retail, Boudin SF Bakery at Montgomery Village, and Fountaingrove Village mixed-use and condominiums.
Ready to Discuss your Project?