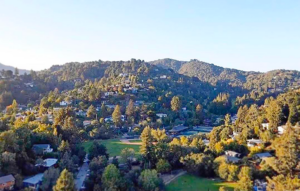 Adobe Associates, Inc. provides Civil Engineering services in Mill Valley with expertise and integrity. We have grown into a full-service Civil Engineering firm since our founding as a small, family-owned business over thirty years ago. Today, we offer comprehensive civil engineering services to a wide variety of government and private clients. Whatever challenges your project may have, our experience is just what it needs. Adobe Associates, Inc. knows this area inside and out and will put our experience to work for you.
Adobe Associates, Inc has provided Civil Engineering services for many different projects in Mill Valley. We are familiar with the City of Mill Valley Planning and Building Department and have an excellent working relationship with public agencies for projects like Mount Tamalpais School and the Tamalpais Commons mixed-use and numerous private residences. These projects all require the skilled touch and expert service of an experienced Civil Engineering firm. Whether you are a homeowner looking for an erosion and sediment control plan or a grading and drainage plan, or a developer looking to build a commercial site, let Adobe Associates, Inc. be the firm that helps you reach your project goals.
Ready to Discuss your Project?