CIVIL ENGINEERING HEALDSBURG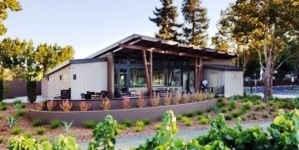 Civil Engineering services in Healdsburg are best handled by civil engineers with experience, and that is why Adobe Associates, Inc. is your best choice for a civil engineering firm specializing in Sonoma County infrastructure. Founded in 1982, Adobe Associates has become a leader in Healdsburg for land development projects. Our civil engineers help Healdsburg developers, builders, and land owners take advantage of civil engineering opportunities and avoid pitfalls.
Recent Healdsburg projects include Uptick Winery, Chalk Hill Winery, the Grove Healdsburg single family homes, Foss Creek Affordable Housing, the City of Healdsburg Municipal Project Safe Routes to City Schools Bridge and Sidewalk Widening, the Healdsburg School, the renovation of the Alexander Valley Store to the Medlock Ames Tasting Room & Bar, and numerous estate homes. In many cases, all three of Adobe Associates' departments, Civil Engineering, Land Surveying, and Wastewater, provided services for these clients. Utilizing our in-house experienced departments helps to keep clients informed, projects on schedule and on budget, and creates a quality finished work product.
Civil engineering services provided include:
Site Exploration and Evaluation
Feasibility Studies
Rural Land Evaluation for both Residential and Commercial Uses
Preliminary Design
Public Agency Coordination
Low Impact Development
Sustainable Site Design
Site Grading and Drainage Design
Road and Streetscape Designs
Vineyard Management Plans, Farm Plans, Conditional Waiver of Waste Discharge Requirements
Drainage Studies, Reservoir/Pond designs
Construction Specifications
Construction Quantities and Cost Estimates
Erosion and Sediment Control
Storm Water Pollution Prevention Plans (SWPPP) (State General Construction and Industrial Permits)
Storm Water Monitoring and Sampling During Construction
Qualified SWPPP Practitioner (QSP) and Qualified SWPPP Developer (QSD)
If your project requires land surveying, wastewater planning, land planning, underground utility locating, or regulatory consultation, the civil engineers of Adobe Associates can help. Whether or not you are new to projects that require civil engineering in Healdsburg, the civil engineers of Adobe Associates will help guide you every step of the way. Here is what one of our clients said in a recent review about his experience with our civil engineering firm:
"Adobe Associates is very competent. We have chosen them to work with us on our most challenging projects. They are very thorough, which means no errors and no redesign. Their pricing is fair and the client gets great value for their money."
– Jerry Tierney, Architect, Tierney/Figueiredo Architects
If your Healdsburg project is time sensitive, budget sensitive, and requires a smooth process from start to finish, contact Adobe Associates. We will proudly provide civil engineering expertise for:
Healdsburg commercial properties
Healdsburg schools
Healdsburg homes
Healdsburg estates & ranches
Healdsburg wineries
Healdsburg municipal projects
Healdsburg healthcare facilities
Healdsburg hospitality properties & resort
Healdsburg sustainable green design