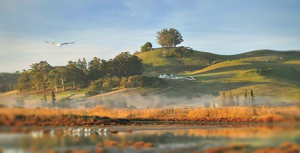 Do you need Civil Engineering services in Petaluma? Our firm is a leading provider of Civil Engineering, Land Surveying, and Land Development services throughout Northern California. Founded in Sonoma County back in 1982, Adobe Associates has grown steadily to become a well-respected company known for its experience, superior quality, professionalism, knowledge, communication, and timeliness. Our engineers and surveyors have established excellent work relationships with landowners, private developers, public agencies, and consultants. Nurturing solid working relationships has contributed to Adobe Associates' success as civil engineers in delivering results that meet or exceed client expectations.
Petaluma clients know that an experienced civil engineering team is crucial to a project's success and rely on Adobe Associates to provide quality civil designs, accurate land surveying, and intelligent wastewater solutions for their land development projects. Adobe Associates' three departments work closely together in order to assist clients in keeping the project on track, on time, and on budget. Their experienced and knowledgeable engineers start from project inception to formulate project options, anticipate potential issues and develop cost-effective solutions before they become an issue.
Civil engineering services provided by Adobe Associates, Inc. include:
Project Evaluation & Planning
Public Agency Coordination & Processing
Improvement Design, Plans & Specifications
Grading and Drainage Design & Permitting
Drainage Studies
Storm Water Management, including Storm Water Pollution Prevention Plan (SWPPP) and Qualified SWPPP Developer and Practitioner
Wastewater Solutions
Private Sewage Disposal System Site Evaluation, Design and Public Agency Permitting
Ready to Discuss your Project?