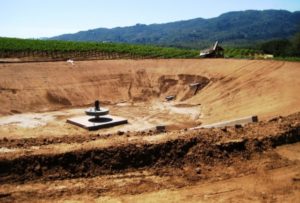 For wastewater services in Sonoma Valley residents look no further than Adobe Associates, Inc. In order to correctly and effectively dispose of wastewater on a rural Sonoma Valley property, it is imperative to consult with wastewater management professionals. Our civil engineering team will thoroughly analyze your wastewater development project. We will find potential challenges, recognize opportunities other firms may have missed, and above all, maximize the value of your entire project.
We are dedicated to making sure our clients receive exceptional service. We are well-known for treating our Sonoma Valley clients with respect, honesty, and integrity. As a client-oriented wastewater firm, we are dedicated to guiding our clients through the big picture of their project. Throughout the development of your sewage treatment plan, we will communicate with you every step of the way. Whether you own a winery or are a land developer, we encourage you to contact our talented, experienced, and knowledgeable civil engineering team.
Here is a review about our wastewater management services from one our loyal clients, Ivan Lukrich, a well-known Architect:
"Adobe is very good at septic systems. They have a good knowledge of the county processes and they are able to get things through smoothly. Dave and Steve are true professionals."
Here is a sample of completed wastewater management projects we have recently engineered for Sonoma Valley properties:
Ready to Discuss your Project?