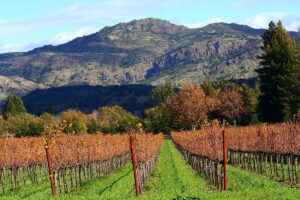 Do you need Wastewater Services in Napa? Napa County locals trust the civil engineering team of Adobe Associates to answer all their questions. The development and design of a wastewater treatment system can seem daunting to some landowners. Our experience, talent, and expertise in wastewater management allows us to keep things simple. From navigating the maze of Napa County regulations to designing your septic system, we promise high-quality work and a streamlined process.
From wineries to private residences, our wastewater management professionals will get the job done correctly so you can avoid future issues. Whether our Napa clients require a packaged treatment plan or a wet weather test, they will only ever receive the highest-quality engineering from the Adobe Associates team.
Our wastewater management team is adept in performing these services on Napa properties:
Groundwater Test
Mound System
Packaged Treatment Plant
Perc Test
Process Wastewater Treatment System
Septic Consultation
Septic Design
Sewage Disposal System Design
Waiver Application Process
Wastewater Pond
Wastewater Treatment System
Wet Weather Test
Winery Waste
Perc Test
We measure our success by the quality and quantity of our work, and we are proud to be the leading wastewater firm in Napa County. Here is a recent review from one of our loyal clients about our wastewater services:
"We have been working with Adobe for the past five years. Their service has been absolutely outstanding. Our projects usually require both speed and accuracy and Adobe Associates, Inc. have met our requirements in every instance. In addition, their practical suggestions have frequently resulted in saving both time and money. We highly recommend Adobe."
– Burton Fohrman and Raleigh Fohrman, Attorneys,
Perry, Johnson, Anderson, Miller & Moskowitz LLP
Ready to Discuss your Project?