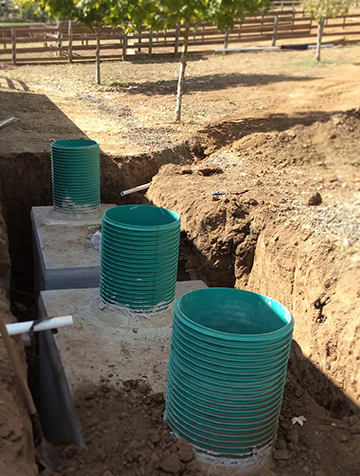 Do you need Wastewater Services in Santa Rosa? With over 35 years of experience in wastewater management, Adobe Associates, Inc. has worked for many clients throughout Northern California. Our Santa Rosa-based firm specializes in private and commercial wastewater applications. We strive to fulfill each client's individual needs while providing them with an honest assessment of their septic system requirements.
Wastewater disposal is an important concern, especially if you own rural property in the Santa Rosa area. Most of the time, our clients need to know if their land can support a septic system or a sewage disposal system. It doesn't matter if the property is residential, commercial, or for land development. We can arrange all the soil testing and applications throughout Santa Rosa. The Wastewater management industry is full of strict rules and regulations. Thanks to our vast experience in the area, we have developed lasting relationships with many Santa Rosa city agencies. These relationships help speed up the process and produce faster results.
Wondering which types of wastewater applications we do? Take a look at some of our wastewater projects in the area:
Adobe Associates, Inc. is a client-oriented wastewater firm located in Santa Rosa. We will consult with you about the entire process of wastewater management and how it relates to your property. Concerns will be addressed and questions will be answered. Our civil engineering team will break down the complexities and requirements of a private sewage system. Our firm will help you see the big picture, as well as how the septic application fits into your entire project.
Ready to Discuss your Project?