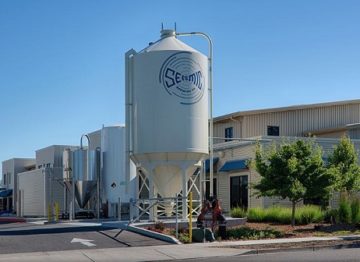 The Seismic Brewing Company project is a brewery that was created from an industrial building in Santa Rosa. The scope of work for this project included site improvements for a 13,000 square foot building as well as for a sustainable wastewater system.
Adobe Associates, Inc. Civil Engineering and Land Surveying departments provided the following services:
Due Diligence, Entitlement, and Consultation
Permit and Plan Processing through the City of Santa Rosa
Construction Documents
Construction Administration
Grading and Paving
Topographic Mapping
Construction Staking
Notable Project Features:
This project features sustainable aspects such a Cambrian Ecovolt MINI that significantly reduces the brewery's water use.