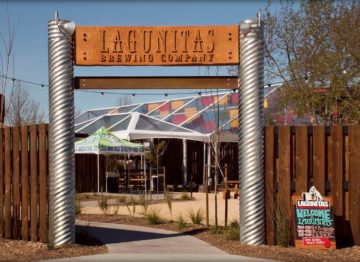 The Lagunitas Brewing Company project included a facility expansion as well as the configuration of water use reduction.
Adobe Associates, Inc. Civil Engineering, Wastewater, and Land Surveying departments provided the following services:
Entitlement and Consultation
Topographic Mapping
Construction Staking
Wastewater/Sewer Improvements, Including Planning and Permitting for the Addition of a Cambrian Innovations Ecovolt System
Site Development and Planning
Construction Administration
Construction Documents
Storm Water Pollution Prevention Plan (SWPPP)
Qualified SWPPP Practitioner Services
Grading and Paving
Permit and Plan Processing through the City of Petaluma
Notable Project Features:
The Ecovolt wastewater treatment facility is the jewel in the crown of Lagunitas' work to reduce wastewater. This system allows for the reuse of effluent for cleaning purposes thus dramatically reducing water usage and the brewery's impact to Petaluma's wastewater treatment plant.