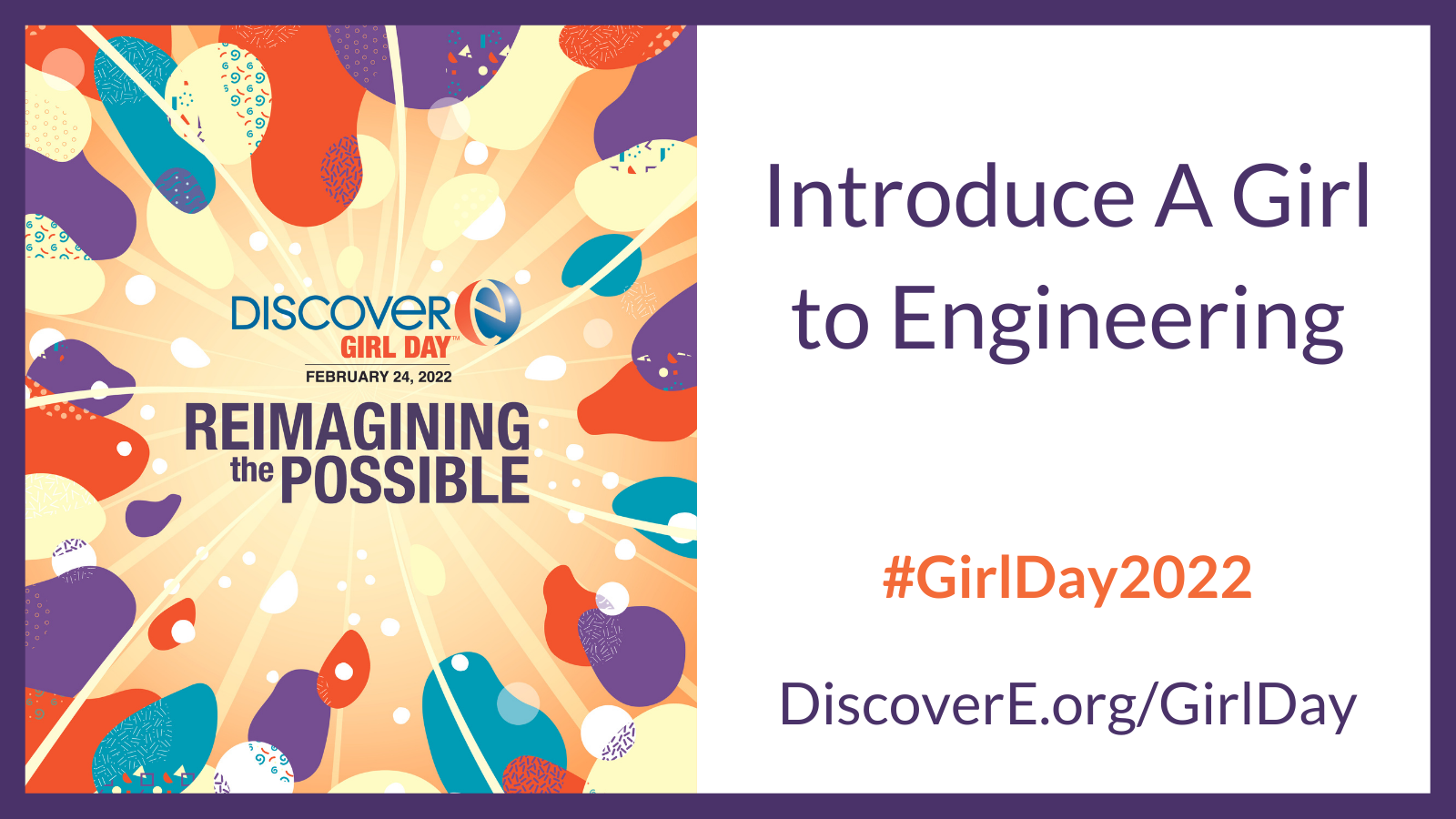 Did you know today is "Introduce a Girl to Engineering Day"?
"Introduce a Girl to Engineering Day" was established by DiscoverE.org as a way to get girls interested in engineering, and it's working!
Engineers make a big difference in our lives, and some of the finest engineers are women!
Here is a Q & A with a few women in the Civil Engineering department here at Adobe Associates Inc:
Monica Zeidan
What made you decide to pursue engineering?
"I enjoyed being part of woodshop all throughout high school, and one of my favorite things was having an idea on paper and seeing it come to life. I knew I wanted to pursue something like that on a bigger scale, so I chose engineering!"
What's your favorite thing about your career?
"Although I have only started my career in engineering, my favorite thing so far is how each project is a learning experience. I really enjoy seeing the creative ideas that people have in the community, and the technical aspects of making them come to life."
Is there an accomplishment or project that you are particularly proud of?
"I am proud that I was simply able to finish my education during so many challenges these past few years. I feel accomplished that I am finally able to put my skills to use and contribute to really awesome projects."
What advice would you give to girls who want to get into engineering?
"I would advise other girls to not be afraid to try new things! You never know what you are good at or what you enjoy until you try it!" 😊
Casey McDonald, P.E.
What made you decide to pursue engineering?
"I always enjoyed and excelled in math and science which is why I initially gravitated towards a career in engineering. Growing up I had several uncles and cousins in my family that were engineers so that also helped me make my decision to go into engineering."
What's your favorite thing about your career?
"I never do the same thing every day. Every project is new and different and has its own challenges. I like the wide variety of projects and that each one is always unique in some way. Also, the people. I have been lucky to work with some really great people that make my job fun and a place I want to come back to every day!"
Is there an accomplishment or project that you are particularly proud of?
"I recently got my license so I'm very proud of that accomplishment. As far as a specific project, I worked on a winery project a few years ago where we designed a driveway to a tasting room at the top of a hill. That was a cool project for me because I lived across the valley and could see the winery from my house. It was cool to see my design turn into a reality and see the project every day I left and came home from work. I went up to the tasting room once it was finished and it has one of the best views in that valley!"
What advice would you give to girls who want to get into engineering?
"Go for it!! We need more female engineers! Ask to shadow someone you know and learn more about what being an engineer really is like!"
Would you like to know more? Send an E-mail!:
info@adobeinc.com
Read more about DiscoverE.org and their efforts:
DiscoverE.org
Check out Santa Rosa Junior College's engineering programs here:
Santa Rosa Junior College Applied Technology