Do you need experienced land surveying services in Novato? Adobe Associates, Inc. is well known throughout Novato as a premium land surveying and land planning company that makes your project success our top priority. You'll find that one of our greatest strengths is that we provide a full, honest project scope, up front, so we can help to meet your ultimate goals. In general, we offer a wide variety of civil engineering, surveying, and wastewater services to meet our client's needs.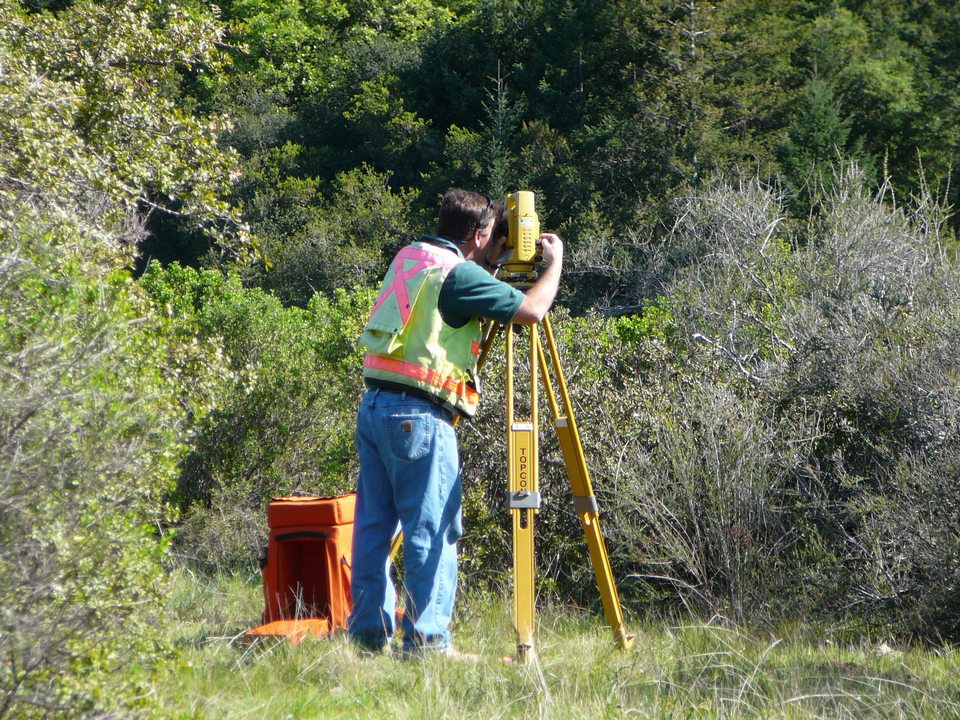 What kinds of land planning and land surveying projects do we take on in Novato?
Some of the duties our land surveyors perform include:
Identify and map contours of the ground in Novato
Identify the borders of a Novato property
Calculate where building foundations should be placed on a piece of land
Determine where to divide real property into lots and parcels
Document research, comparing old land surveys with new ones
Preparation of survey related documents including conveyance of legal descriptions and elevation certifications
Construction Staking, Boundary, Topographic, and control surveys
ALTA/ACSM Land Title Surveys
Cadastral and Geodetic Surveys
Site and Development Planning, including Subdivisions, Lot Line Adjustments and Mergers
Condominiums and Condominium Conversions
Additional land surveying services
Our property survey teams are outfitted with current state-of-the-art technologies including 3D Laser scanners, aerial survey drones, Civil 3D, Land Development Desktop, and a rooftop base station for efficient and accurate field surveying. Our experienced land surveyors use these technologies to help provide a complete understanding of land planning options for our Novato clients. Adobe Associates has worked on several Novato projects including the Redwood Landfill, Rowland Plaza, Novato Gateway, private estates, single-family residences, and other project types.
See what clients have to say about working with Adobe Associates, Inc.:
"We have been working with Adobe for the past five years. Their service has been absolutely outstanding. Our projects usually require both speed and accuracy and Adobe Associates have met our requirements in every instance. In addition, their practical suggestions have frequently resulted in saving both time and money. We highly recommend Adobe."
-Burton Fohrman and Raleigh Fohrman, Attorneys with Perry, Johnson, Anderson, Miller & Moskowitz LLP
Ready to Discuss your Project?