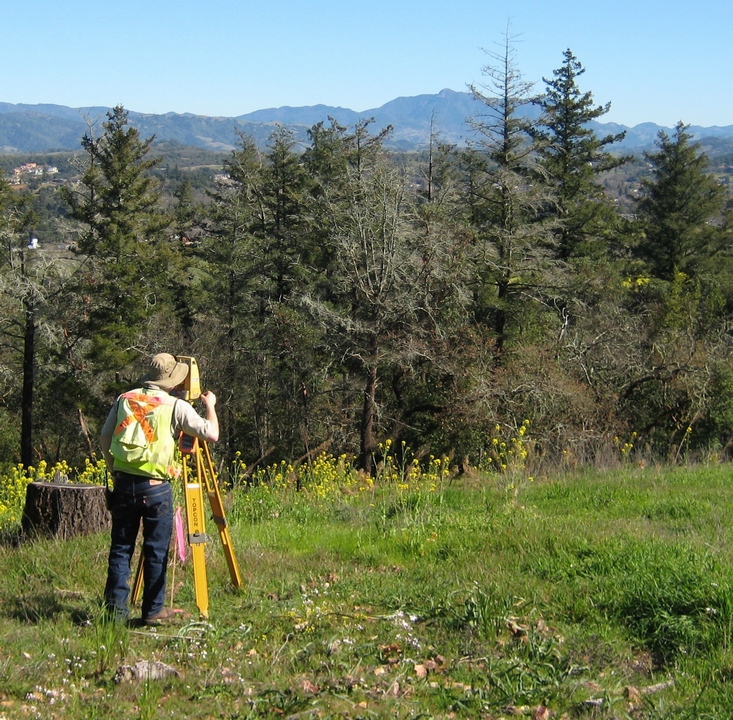 If you need Land Surveying Services in Sonoma County, call on one of the top land surveying companies in the region: Adobe Associates, Inc. We are highly recognized for the quality and quantity of our land surveying services, and we have one of the best civil engineering teams serving Sonoma County as well. You can be sure that our team of land surveyors will take the time to understand your project needs and expectations. We provide competent professional guidance, clear communication, efficient product delivery, and follow-through.
Many of our Sonoma County clients utilize the high-quality services of all three of our departments, civil engineering, land surveying, and wastewater/septic, to realize their project goals in developing their land. Our clients range from homeowners, developers, real estate agents, architects, contractors, wineries, and public agencies.
Sonoma County projects to name a few include the Viansa Winery, Hamel Family Wines, Nicholson Ranch Winery, NovaVine Greenhouse, Medlock Ames Tasting Room, and Alexander Valley Bar, Geyserville Fire Protection District building, the Grove Plaza shopping center in Penngrove, as well as numerous single-family residences, estate homes, wineries, and commercial developments. Our land surveying services include:
Topographic Mapping
Boundary Retracements
ALTA/ACSM Land Title Surveys
Legal Descriptions for Easements & Plats
Surveys for Elevation Certificates
Right-of-Way services including records and document research, title report review, verification of property ownership, property and right-of-way boundaries for existing and proposed rights-of-way
Our staff has a variety of knowledge and experience that we continually rely on, from technology, management practices, scheduling and coordinating, professional practices, and California Laws surrounding property rights to perform the project as we understand it. Having a complete understanding of the requirements for both the local jurisdiction and our client, coupled with our expertise, we have found that all parties in the process succeed, and when that occurs, we succeed as well.
At Adobe, we have formed a large family of loyal customers who are delighted with our land surveying and civil engineering services in Sonoma County. Here is a review from one of our valued clients:
"If you work with anyone else, you're making a mistake. Adobe is that good." – Martin Sessi
Ready to Discuss your Project?