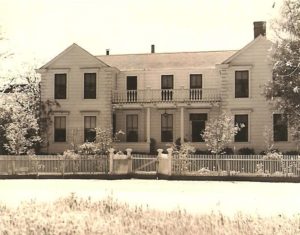 MacArthur Place Hotel and Spa is a project we are especially excited to be part of. Extensive effort is being made to modernize and refresh the historic property in time for its 150th anniversary in March 2019. Adobe Associates, Inc.'s civil engineering and land surveying departments are working with the developer on the project to make several renovations. Changes include the modernization of a historic building, the conversion of a longstanding barn into a convention center, the development of a luxurious 64 room hotel and spa, as well as the addition of a new restaurant venue. Our civil engineering and land surveying teams provided several services including bringing the site up to current ADA standards, assisting in grading and drainage improvements, site work on the existing buildings, and stormwater treatment and retention for the parking lot; all while minimizing alterations to historic features.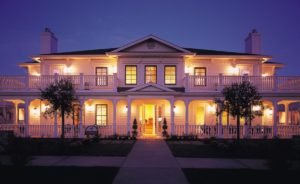 Originally built in the 1850s, MacArthur Place began as the Estate of the Burris family. David Burris, his wife Julia, and their 10 children, raised cattle and tended a variety of crops and grapes. Mr. Burris' success in agriculture led him to establish Sonoma's first bank, where he helped finance nearby vineyards and local businesses. The addition of the bank greatly increased the economic growth of the community. Over the next 150 years, the Burris estate evolved from a family estate, to community event venue through the 1950s and '60s, to its final state as MacArthur Place Hotel in 1997.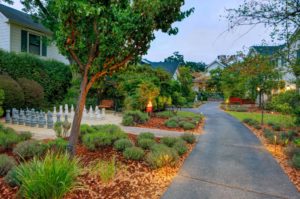 Adobe Associates, Inc. was heavily involved in the 1997 project that converted the grounds into a successful hotel. The updates slated for this year will add to the beauty and luxury experienced at the property. The major updates to MacArthur Place give a nod to the hotel's agricultural origins through its modern farm aesthetic and expansive lush gardens. With the addition of a restaurant, bar, and café, guests are provided with several on-site eating options. MacArthur Place Hotel and Spa is the premier Hotel in Sonoma and we're proud to be a part of their 150-year history.
See the project featured in Forbes! Or take a look at our work on the original project from 1997!