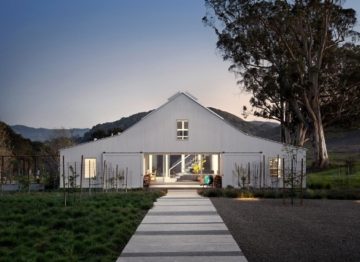 Located in the Chileno Valley, this modern barn house project included site improvements for a private residence, detached garage, auto court, pool, and pool building.
Adobe Associates, Inc. Civil Engineering and Land Surveying departments provided the following services:
Notable Project Features:
The house is certified LEED Platinum. Adobe Associates implemented Low Impact Development (LID) improvements to treat runoff before exiting the property.
Awards:
This project received the AIA Redwood Empire 2014 Honor Award for Custom Residential.