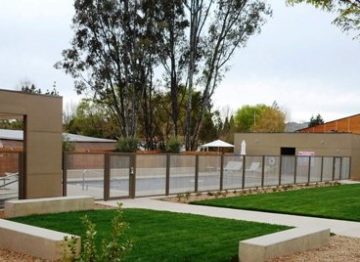 An Innovative Housing Solution for Adults with Autism
SWEETWATER SPECTRUM is the first independent living community in the nation that has been designed from the ground up specifically for the needs of adults with autism. The project has won support from the City of Sonoma, praise from leading authorities on autism, and recognized by the State Senate for housing innovation.
Adobe Associates, Inc. acted as the civil engineering and land surveying consultant for the development stages of the proposed development. The development consists of four residential structures, welcome building, community building, storage building, pool, spas, access drive from West Spain Street, visitor parking lot, future green house and orchard, all designed to be accessible and appropriate for autistic adults.
Adobe Associates, Inc. worked closely with the architect, LMS Architects, to meet a specific criteria required for a functional autistic adult community. Initially topographic mapping was prepared as a basis for the design for the improvement plans. Improvement plan design included public, private, and sewer main improvements. Public and private improvements for the project were processed and approved by the City of Sonoma. Public sewer main improvements were processed and approved by the County of Sonoma and the Sonoma County Water Agency. Project improvements included grading, drainage, and utility layout for the proposed improvements. The project implemented over 925 lineal feet of bio-swales as a means of treatment and storage for the 85th percentile storm event. Through construction, Adobe Associates provided construction administration, Storm Water Pollution Prevention Plan (SWPPP) QSD and QSP services and construction staking.
Adobe Associates, Inc. Civil Engineering and Land Surveying departments provided the following services:
Notable Project Features:
This project has been recognized nationwide on a variety of platforms, from the State Senate to major new publications such as the New York Times, for its innovative design features.
For more information on Sweetwater Spectrum's innovative housing community for autistic please see our blog, Sweetwater Spectrum "Recognized for Innovative Design and Principles".