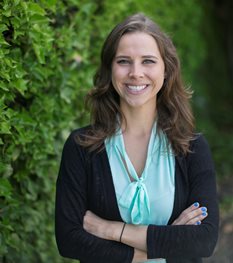 Casey R. Talbot
P.E.
Project Manager
Civil Engineering Department,
Professional Engineer
Casey has been with Adobe Associates, Inc. since 2016 and in her time here she has developed a reputation for accountability as well as the ability to cultivate and maintain good working relationships with clients as well as other consultants on the jobs. She finds inspiration in the work Adobe does as well as the reputation the company has built and feels fortunate to be a part of such a great team. Coming from Texas and being unfamiliar with California's strict regulations, she has been able to quickly learn the various processes and is now someone her colleagues can depend on for accurate information and reliable results.
Casey has a B.S. in Civil Engineering from the University of Texas and is a licensed professional engineer in the State of California. Before coming to Adobe, Casey had experience in land development in Houston, specifically with large master planning of communities and multi-family projects, as well as experience in working with the Municipal Utility Districts and the State of Texas.