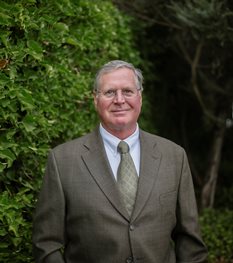 Steven R. Brown
P.E.
Vice President and Corporate Secretary
Wastewater Department,
Head
When Steve's colleagues are relying on his input to advance their projects, experience counts – a breadth of experience acquired in decades spent out in the field, evaluating properties, seeing the countryside, and helping people realize their dreams. Steve is most inspired by helping people to get their sites developed, approved, and through the permitting process. If asked to narrow it down, he would say his greatest professional success has been to develop Adobe Associates' Wastewater department while establishing a rapport with public agencies to help clients through the sometimes difficult process of on-site Wastewater treatment. Adobe Associates has gained a very positive reputation in the land development community as a result, and it is that reputation for success that draws new and returning clients to the firm.
Steve has a B.S. in Civil and Environmental Engineering from the University of Wisconsin. His professional affiliations include: American Council of Engineering Companies of California, National On-Site Wastewater Recycling Association, and the California Environmental Health Association.