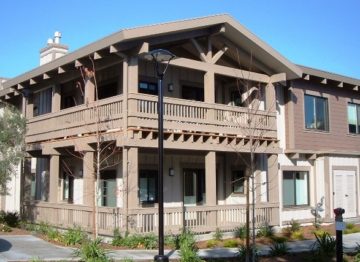 The Spring Lake Village and Episcopal Senior Communities Expansion project includes the development of an existing senior community with 377 residential units including independent living, assisted living, and skilled nursing located on a 26-acre campus. The expansion includes 62 independent living units, a fitness center, indoor pool, auditorium, and an underground parking structure. In addition, this project also included remodeling existing buildings to create a new memory care center and assisted living units, site parking modifications, a community garden and a resident activity area, all while the facility remained in operation.
Adobe Associates, Inc. Civil Engineering and Land Surveying departments provided the following services:
Record of Survey and ALTA / ACSM Land Title Survey for the 5.84 Parcel, Map Recorded June 18, 2013
Entitlement Consultation
Topographic Mapping
Boundary Survey
Site Improvement Design (utility, grading and drainage)
Drainage Analysis
Stormwater Mitigation
Construction Documents
Public Improvement Plans for Public Works
Consultant Coordination
Construction Staking
Notable Project Features:
Low impact site features include bio-swales for storm water treatment and underground storm water detention facilities. This unique gravity system reduces post-development runoff and pre-development runoff rates and discharges runoff to surface swales adjacent to the project site.
Awards:
Engineering News Record Best Projects Award / Award of Merit / Residential / Hospitality – 2015