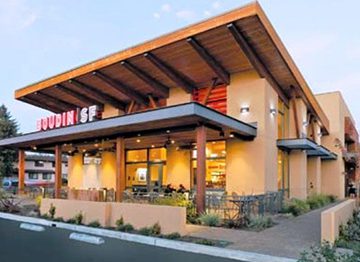 The Boudin SF Restaurant and Bakery at Montgomery Village project consisted of a new building for both Boudin and Acre Coffee.  The site improvements included the construction of a 6,890 square foot building, parking lot, and pedestrian plaza improvements along with ADA accessibility.
Adobe Associates, Inc. Civil Engineering and Land Surveying departments provided the following services:
Notable Project Features: 
This project was featured in the North Bay Business Journal for Top Real Estate Projects in the North Bay 2013. Construction started in September 2012 and was completed in July 2013.  To read more on this project, please visit North Bay Business Journal.