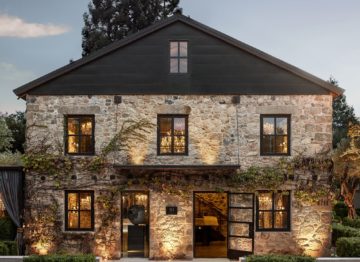 RH Yountville is a five-building, 20,000 square foot compound in Napa Valley. The beautifully designed indoor-outdoor space includes a restaurant, wine bar, barista bar, and two furniture galleries. An original stone building, constructed in 1904, was restored and converted into a wine vault for guests to enjoy limited production wines and champagnes. The courtyards connecting the compound feature outdoor living room spaces accented by luxurious gardens. RH Yountville is an exquisite blend of food, wine, art, and design. Backen & Gillam Architects did a fantastic job bringing Restoration Hardware's vision to life, the results are truly breathtaking.
Update: RH Yountville was featured in 'Napa Sonoma Magazine'. (Link)
Adobe Associates, Inc. Civil Engineering and Land Surveying departments provided the following services:
Notable Project Features:
Geotechnical engineer and team designed a lower-level basement to maximize property usage.