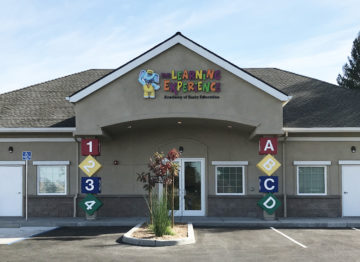 The Learning Experience is an early learning and childhood development center with facilities around the country. The new Rohnert Park site is located next to the beloved Cal Skate skating ring. The project featured construction of the pre-school and daycare center, first-class playground with basketball courts and a vast field, a complete rebuild of the parking lot, and landscaping. Early childhood development and learning are important for our youth, and we are happy to help those who tackle those challenges!
Adobe Associates, Inc. Civil Engineering and Land Surveying departments provided the following services:
Notable Project Features:
The previous parking lot was completely redesigned with low impact development measures and landscaping that have reduced storm water runoff.