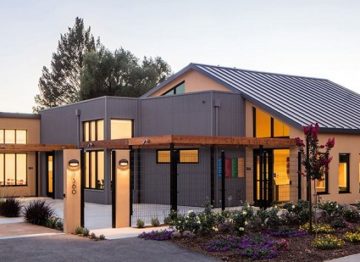 The La Luz Center project involved extensive changes to the existing property. We worked with the architect and builders to put up a new 2400 square foot facility. The beautifully designed structure contains 4 offices, 2 conference rooms, a full kitchen, and private intake rooms.
Adobe Associates, Inc. Civil Engineering and Land Surveying departments provided the following services:
Notable Project Features:
Founded in 1985, La Luz Center has been an important resource for disadvantaged families in Sonoma County. The center provides health and wellness services, education, and financial assistance to help families improve their circumstances and become self-sufficient. La Luz strives to educate and empower the community and the recent expansion enables the center to reach more people in need. Adobe Associates, Inc. is proud to have helped improve such an important resource for our beloved community.
Check out more at the La Luz website.