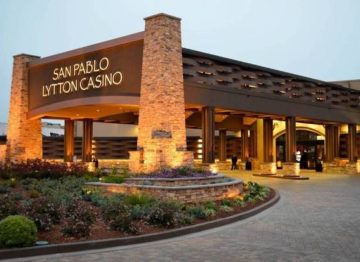 The Lytton Rancheria project was an existing casino site overhaul. We worked with the project architect and landscape architect to update an outdated exterior facade with a dilapidated parking lot and address pedestrian and vehicular circulation, utility layout/routing, accessibility and parking issues.
Adobe Associates, Inc. Civil Engineering and Land Surveying departments provided the following services:
Notable Project Features:
Construction timing, phasing, and sequencing circumstances were coordinated with San Pablo Lytton Casino to keep the casino open and functioning during construction activity.